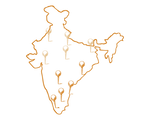 Brownie Heaven- A True Heaven for Brownie Lovers!
The only brownie centric brand in India, Brownie Heaven is a true heaven for all brownie lovers. You name it and we have it when it comes to brownies!
We believe that it is all about transporting every person to our unique Brownie world , and our brownies are extra special, hand-made with love!
Currently in over 20+ locations across India - Chennai, Bengaluru, Delhi, Hyderabad and Goa!
Man With the Magic Wand
A Gold Medalist in Hotel Management from the Manipal University, Chef Nishant has an extensive repertoire of skills in Food Production, Design and Presentation. A former Junior Sous Chef at ITC, he has worked in key locations across India.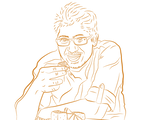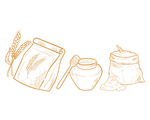 The Brownie Heaven Secret
Unique Recipes | Premium Ingredients | Heavenly Brownies
Every single product in the menu has been personally designed after countless trials by Chef Nishant. With a heavenly balance of flavours, our brownies are crafted from the finest ingredients.
And what's our secret ingredient? Love! That's why we add a bit of extra chocolate to every brownie. One bite is enough to get you hooked!
Get Spoilt for Choice!
- Freshly baked artisanal brownies with the perfect texture, feel and taste.
- 99 brownie flavours
- 25 plus dessert-based creations and drinks
- Classics reimagined with brownies.
Our Zero Wastage Promise
Chef Nishant's early career has taught him plenty. Heartbroken to see food being wasted in abundance, he vowed to follow a zero wastage model in Brownie Heaven!
In all our outlets, orders are made fresh in the morning, with little or no wastage. And that is a Brownie Heaven promise!